1 Percent Down Mortgage Programs From Fannie Mae And Freddie Mac
The news came out a while back that Freddie Mac was suspending its new low down payment mortgage program. This was only after a short period being offered to consumers. This all started with the 3% down mortgage program that was unveiled by both Fannie Mae and Freddie Mac. It was followed by this current program where a lender would offer 2% of the 3% as a gift the the home buyer with no requirement to be ever repaid.
This would require the home buyer to only need 1% for the down payment portion of the purchase price. There are still closings costs that need to be addressed and paid for by someone, usually the buyer. However closing costs can be negotiated to be paid by a Seller, a relative or by increasing the interest rate to get 'yield spread' credit.
Freddie Mac Home Possible Advantage Program was available by some direct lenders as well as Mortgage Brokers and will be sunset-ed Nov. 1st 2017.
Fannie Mae's HomeReady 1% Down Program is still in play. Here are some of the details:
No Income Limits in low-income census tracts

100% of area median Income (AMI)

Options with out Monthly Mortgage Insurance

Eligible Community Seconds allowed to 105% Combined Loan To Value (CLTV)

Debt to income as approved by Desktop Underwriter ( May go as high as 50%)

1% borrower contribution cannot be gifted. However, gifts are allowed to cover any additional down payment, closing costs, or reserves

Owner occupied, 1-unit only. 2-4 units not eligible

SFR and Condos only

Homeowndership education is required

720 Minimum Credit Score
If you have been thinking about buying a home and your lack of down payment has been holding you back, now is the time to see if you qualify for 1% down home loan. This program could get you into a home faster then you think with less money then you thing.
CalStateLender.com IS EXCITED TO OFFER THE CONVENTIONAL 1% DOWN WITH EQUITY BOOST LOAN PROGRAM
• You put down 1%, your lender contributes 2%*, giving you 3% equity at closing
• Great low rates
• Close in 30 days or less
• Conventional 30-year fixed program
• Available with no monthly Mortgage Insurance


*2% lender contribution may only be applied to down payment
There's no reason to wait. Call today and get the home you've always wanted. Call 916-920-7000 or Start Here to get started on your path to home ownership!
#freddiemac #fanniemae #homepossible #homeready #downpaymentassistance #sacramentomortgagebroker #mortgageBroker #homeboom #mortgageboom #seansafholm #nexthome #brokervsbanker #1percentdownmortgage #bestmortgagerates #ami #cltv #nomortgageinsurance #nopmi #lowdownmortgage #noincomelimits #DTI #desktopunderwriter #DU #LP #loanlimits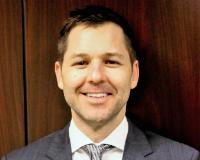 Author:
Sean Safholm BRE#01270334
Phone:
916-920-7000
Dated:
September 12th 2017
Views:
301
About Sean: Sean Safholm started his career in real estate in 1999 when he was going to college to study real es...