To Condo Or Not To Condo
Condominiums or "Condos" can be a great option for many home buyers that don't want all the added responsibilities that come with home ownership. There are pros and cons to condos just like with any other type of real estate. It really comes down to your lifestyle and if you feel like the pros out weigh the cons. Condos have Home Owners Associations that govern the shared or common areas of the development.
The Home Owners Association typically take care of all the maintenance and upkeep on the shared or common areas. These most likely are everything "walls out" and the home owner would be responsible for "walls in". This can be a great thing for you if you do not want to do all the work that comes with home ownership. However if the HOA is low on money or mismanaged, you can find that the complex looking old and outdated.
Many condo projects are gated and this adds a layer of security. If security is a concern for you or you live alone this could be an added pro for going with a condo. Even if the complex is not gated, you do have many other residents around that can make it feel more safe then a singe family home. You should always check crime statistics for the complex and the area you are looking buying in. http://www.city-data.com/crime/
Many condos have added amenities for all the residents to use and enjoy. Swimming pools, fitness centers, business centers, community clubhouses are just some of the amenities that a complex may have.
Some of the Cons of Condo Ownership
Living by others rules

Lack of Privacy

Homeowners Association Fees

Lack of Privacy

Delinquency

Slower Appreciation
Some of the Pros of Condo Ownership
Affordability

More Amenities

Lower Maintenance

Security
On the mortgage side of things Condos can be an issue with certain types for financing. For FHA and VA the condo project has to be approved in order for Mortgage Brokers to arrange financing using FHA or VA. Also when it comes to conventional there can be issues as well. Either a limited review or full review will be needed for all conventional loans per the DU automated underwriting findings.
Even on a limited review where there are less questions to answer, one of the questions asks about the amount of Non Owner occupied properties there are and the total number of units. If the Rental to Owner ratio is too high then you might be out of luck. Other alternative loan products have hit the market for these "non warrant-able" condos. The rates can be higher since there is a higher risk to the lender. Some local banks and credit unions may also underwrite these types of loans.
Here is an example Condo Mortgage Payment on a 400k purchase with 20% down and 250 Hoa Fee
You should talk to your Mortgage Broker before you make an offer on a specific condo to ensure that your chosen mortgage type will work for that project. Your Mortgage Broker will also be able to advise you on your buying power, credit score and total payments for the amount you are approved for. To find out how much you qualify for click here.

Here are some quick links to find condos that are for sale in Northern California.
All Sacramento County Condos For Sale
All Placer County Condos For Sale
All El Dorado County Condos For Sale
All Yolo County Condos For Sale
All Condos that may work for 1% down Mortgage Loans*
#yolocondos #sacramentocondos #placercondos #eldoradocondos #condohomesforsale #sacramentorealestate #sacramentomortgagbroker #1percentdowncondos #orangevalecondos #fairoakscondos #folsomcondos #goldrivercondos #nonwarrantable #fanniemaecondo #freddiemaccondo #fhacondo #vacondo #condohome #homeboom #calstatelender #seansafholm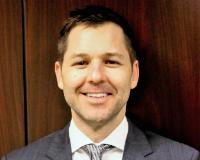 Author:
Sean Safholm BRE#01270334
Phone:
916-920-7000
Dated:
September 20th 2017
Views:
304
About Sean: Sean Safholm started his career in real estate in 1999 when he was going to college to study real es...