Am I Ready To Buy A House
How do you know if you are ready to buy a home? This is a great questions that you may be asking your self at this very moment. Every one is different and this answer will depend on many things. If you have been paying rent for a few years then you are used to making a payment on the first of the month, month in and month out. When buying a home and financing the purchase you will have a mortgage on the home so you will also have to make a payment every month. This mortgage most likely will have payments for the next 360 months or 30 years. So if you have been making the rent with no problems this is a good start to being ready.
Do you have a good income source?
What about your income situation? Have you been working for over 2 years? Having a solid steady source of employment and income is critical for qualifying for a mortgage and for being ready to buy a home. Unlike renting, you cant just move back to your parents home if you cant make the payment. If you believe you have steady employment and your income is solid then your getting closer to being ready to buy a home.
Do you pay your bills on time?
Having a great payment history is another good sign that you are ready to take on a 30 year mortgage to buy a home. Great payment history will also show on your credit report and reflect with your credit score. This is another factor in qualifying for a mortgage to purchase real estate.
Do you have few debts?
All of your other debts like car payments, student loans and credit cards will have to get factored into your debt to income ratios. The more monthly obligations you have the less you will qualify for on a mortgage. The monthly payments on your debt will be used in your mortgage qualification. Student loan payments will have to be used in qualifying even if your loans are in deferment.
Do you have money saved for down payment and closing costs?
Buying a home will require a financial investment on your part. This will consist of a down payment, closing costs and reserves. Even if you are going with a 100% financing, no down payment mortgage you will still have money needed for recurring and non recurring closing costs. "No money down" is not the same as "no money out of pocket"
Are you aware of all the other expenses with owning a home?
Other than a monthly mortgage payment, there are other costs associated with owning a home. Water, sewer connection, garbage, cable TV, maintenance, HOA dues, gas, electricity, etc.
If you answer yes to all of these questions then you may be ready to buy a home. If so then here are the next steps for you:
1. Gather all of your documents. This is the first step you should take. Gather all of your supporting documents so you can apply for a loan with a local mortgage company. You will need two years history for employment and income. Proof of your liquid assets will also be required. Here is a list to get your started. You may have additional documents that will be required once you talk to your mortgage broker.
2 years federal income tax returns

2 years W-2's and 1099 forms

2 months bank statements with all pages

2 months asset statements with all pages

most current quarterly statement for all retirement accounts

30 days of pay stubs for all jobs

Drivers license or Photo ID
2. Talk to a lender. Once you have your documents in order contact a local lender to get the application completed and submitted. Your lender will process the application and order your credit report. This will allow them to see all your debts and credit scores. They will be able to match all available loan programs that meet your needs and qualifications. You will also be issued a pre-approval letter that you will provide to your real estate agent. This will be attached to your offers that you make to the sellers.
3. Find a great buyers agent. There are two main types of real estate agents. Buyers agents and Listing agents. Your best bet is to find a great buyers agent to represent you throughout the entire process. There are many ways to find a good real estate agent. You can get a referral from your loan officer, ask friends and family, or check online real estate agent portals. If you choose to call an agent off a real estate sign please remember that they represent the seller. They can write an offer for you and represent both you and the seller under a dual agency. However, I would recommend that you find your own agent. A buyers agent should be a member of the local real estate multiple listing service. This will give them access to every home that is listed.
Ready to get started?
https://calstatelender.com/apply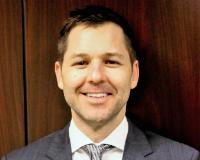 Author:
Sean Safholm BRE#01270334
Phone:
916-920-7000
Dated:
October 28th 2017
Views:
255
About Sean: Sean Safholm started his career in real estate in 1999 when he was going to college to study real es...