Brokers Mortgage Bankers Chartered Banks And Credit Unions The 4 Major Retail Mortgage Lenders


So let me talk about the different types of lenders as they are not all the same. They are not created equal, and they don't all have the same rates or fees. There is a big misconception that I have heard first hand on many occasions. Many people believe that the federal government sets mortgage rates and all lenders are the same. They all have the same rates set by the government. Well this is not the case. Government policy on rates such as the federal funds rate do have some trickle-down effect on mortgage rates, the reality is that the mortgage backed security market (MBS) is the main force behind daily interest rates for a mortgage. The MBS market is dynamic and can push rates up or down throughout the day. You could talk to three different lenders and get three different rates and many different lender fee structures, and depending on the time you talked to them it could be different by the time you decide who go with. Rates can be all over the board from lender to lender and time of the day. So let's break down the four major types of Retail lenders so you can get a better understanding.

1. Mortgage Brokers. Mortgage Brokers are going to be a retail lender, but they're going through what's wholesale lender to access the capital to fund your loan. So the broker is not loaning their own money they are brokering the transaction for you to the wholesale lender. The wholesale lender may not be loaning their own money either. They may be using warehouse lines of credit from larger institutions. The brokerage is facilitating the transaction between you and the money and they are going to receive a fee for doing so.

2. Mortgage Bankers. Mortgage bankers are not brokering the transaction. They are equal to the wholesale lender that brokers use. They will be lending money in their own name however It may not be their own money. It could be with the intent of selling the loan after the loan closes to the secondary market for the specific slated investor or they may keep the loan servicing as well.

3. Chartered Banks. State or Federally Chartered banks are considered major financial institutions. The big names include Wells Fargo and Bank of America. Banks are loaning out money borrowed from the depositors and they may or may not keep the loan on their books. Banks main business is not mortgage banking. Mortgage loans represent a small portion of banks income and most of them do not have strong mortgage banking operations. They tend to keep the servicing rights to most of the loans they fund so they have a large pool of future clients.

4. Credit Unions. You may belong to a credit union yourself and they may give you an amazing deal for being a member. Credit unions may be limited on their product offering and most credit unions are very conservative on what loans they offer their members. Many credit unions will offer just a standard conventional loan backed by Fannie Mae or Freddie Mac. Some will go beyond the conventional financing and offer FHA, VA or USDA. Most credit unions you will find will not have a full suite of mortgage products to choose from. They also may have tighter requirements for underwriting, higher minimum credit scores, and higher down payment requirements. Credit unions are not the 1st choice source for down payment assistance programs or community grants and free government money.

So those are the four major types of retail lenders that you may use when financing a real estate purchase. There are other sources of mortgage funding that you may find will work for your home purchase. There are private sources of mortgage funding out there with various ranges of fees and interest rates. Private lenders also known as Hard Money Brokers play an important role in mortgage finance. Some buyers will not meet the requirements of the major four and will seek out alternatives.

Hard Money traditionally will underwriter the actually property and not the borrower. So credit scores can be low and down payment will be much greater. Most hard money lenders will cap out at 60-70% loan to value (LTV). If the seller of the house has a good equity position they may finance your purchase as well. This is known as seller financing or seller carry back mortgage. This can be a great option as you can negotiate terms that work well for you and the seller. Just think that banks do not offer good returns on CDs and regular deposits. They may also not have a place for the proceeds and would rather earn interest from you then keep the money in the bank. There are no standards for this type of financing so it's all a negotiation.

Another often overlooked source of mortgage loans are self-directed IRA accounts or QRP plans. This will not work for an owner occupied transaction but can work well for investment properties. (Consult with your attorney and tax advisor) If you have a self-directed account already, your administrator will have all the details on how to use the funds for this kind of loan. Lastly your employer may offer special mortgage rates and terms for you to purchase a home when relocating. Check with your HR manager to see if they do offer a mortgage program.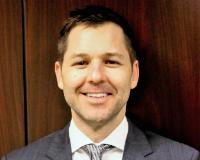 Author:
Sean Safholm BRE#01270334
Phone:
916-920-7000
Dated:
March 4th 2014
Views:
284
About Sean: Sean Safholm started his career in real estate in 1999 when he was going to college to study real es...