Fair Oaks
The city of Fair Oaks is an incorporated area of Sacramento County and according to the Fair Oaks Chamber Commerce website has a population of approx 41,000. The site also has a brief history of the area that is worth reading. Nearby cities, include Citrus Heights /Orangevale to the north, Rancho Cordova to the south, Carmichael to the west and Folsom to the east. The City-Data.Com map below delineates the rough boundaries of the City of Fair Oaks. I recommend visiting the City-Data.Com site for general demographic information.
There were 505 homes sold in the Fair Oaks area during the twelve-month period from March 2014 through February 2015 ranging in value from $118,000 to $1,270,000. The average selling price during the period was $370,889 and the median sales price was $342,000. The average square footage of the homes sold was 1,979 sq ft and many of the properties boasted large lots. Of those sold, 155 had lots of at least a third of an acre and 62 had lots greater than half an acre.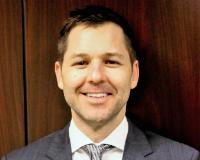 Author:
Sean Safholm BRE#01270334
Phone:
916-920-7000
Dated:
March 24th 2015
Views:
644
About Sean: Sean Safholm started his career in real estate in 1999 when he was going to college to study real es...