Gapping The Gaping Gap


Ok. That is kind of a silly title, but you have to admit it's fun to say!
It's not so fun to have to experience it when buying a home, unless, of course, you're one of the many gappers buying up properties right now. (Gappers is another word for people paying the difference between the appraised value and their offer amount. Some are just paying all cash.)
I have a couple clients who are first-time homebuyers. They are house hunting with a nice little FHA first-time homebuyer loan, possibly with a little down payment assistance. They start out feeling pretty darn spiffy, being qualified to make such a major life decision and purchase. Then, as it seems to be for most of these buyers, the reality of the current market smacks them up side their heads. There are cash-heavy investors, ready to pay more than the listing price for these properties!

"Well, why don't WE do that too? Can't we play that game?" they ask.
Yeah! Let's do that! Got say $40,000 extra that you're not planning on using for your down payment and/or closing costs?
"Huh? Wouldn't our loan cover the accepted offer?"
Not quite! We don't get to set the value for the property the bank is financing. You're basically shopping for an investment for your bank. That's how they have to view it. If you default, that property will be theirs, as well as the risk of shortfall, if they have to foreclose.

The banks require appraisers to use at least 3 properties within a mile radius, the smaller the radius, the better. Those properties have to be as similar as possible, in square footage, rooms, lot size, and neighborhood desirability (to name just a few). If her appraisal says your property of choice is worth $250,000 and your offer was for $290,000, you would need to come up with another $40,000 to make up the difference, and THEN pay your down payment and closing costs on top of that! See example:
$275,000 Listing Price
$290,000 your offer
- 250,000 appraised value
$ 40,000 difference
$250,000 appraised value is what your loan will be based on
- 241,250 loan amount with a 96.5% FHA loan
$ 8,750 3.5% down payment
Already we're up to $48,750, and we haven't even added in closing costs. I won't go into that, because the scenarios are very dependent on the terms in your purchase contract.
In a nutshell, your loan is based on the appraised value, not your offered price. I know you want to compete, but short of having working capital, your best weapon is persistence and determination. Don't give up!
Written By Guest Blogger Michelle Hamilton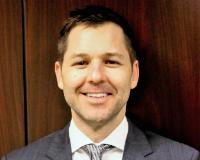 Author:
Sean Safholm BRE#01270334
Phone:
916-920-7000
Dated:
March 26th 2014
Views:
557
About Sean: Sean Safholm started his career in real estate in 1999 when he was going to college to study real es...