Good Bad Or Ugly Accepting A Referral From A Real Estate Agent To A Lender
Good, Bad or Ugly? Accepting A Referral from a Real Estate Agent to a Lender.

Is it good or a bad to accept a referral from your real estate agent? Many people will contact a real estate agent before they talk to a lender which is not the best way however it's reality. The smart agent is going to ask if you pre-approved, and then if you say no, they will ask you to talk to a loan officer as soon as possible. Before they take you out to look for houses they will want you to be approved to know where you stand financially. Your real estate agent is going want to refer you to a loan officer that they know and who they have done business with in the past. They may also refer you to an in house lender at their office, a relative or even a spouse.

So going back to the question, Should you accept a referral from a realtor? Well, It's hard to say because I don't know what real estate agent you're going to choose or what real estate agent maybe referring you to the loan officer or the relationship between those two parties. I do know that there should be zero conflicts of interest.

Real estate agents could have all the best intentions in referring you over to that loan officer. They may know that that person is going to get the job done and they may have worked several deals over several years with the loan officer. They know that that person is going to get the loan funded on time as they have in the past. Everybody involved wants the transaction closed on time so that everybody has a good experience.

However what if that loan officer is the spouse, sibling, or some relation to the real estate agent? In this case they may be bias and wanting to ensure the "family" is getting the deal and making the commission. This would not be the best choice in my opinion. You might not be getting the best rate or the best terms. The lack of knowledge could cause delays in the closing which can cause you to rack up fees and penalties depending on your contract. So you need to ensure that you know what the relationship is between the parties and how long they have been in business. Do not hesitate to ask these questions.

They also could be referring you to the "in house lender" where a mortgage company is paying a fee to be inside that real estate office. It may be that the broker owner is getting paid to have that loan officer there so they push to make sure that everybody sends their deals to that loan officer. It could be a bad loan officer or someone very new to the industry. You could be getting increased fees and not as good of a loan package.

You will want to do your own due diligence regardless if you accept the referral or find your own lender. If you trust the real estate agent and you have a good relationship with them, they should tell you why they are referring you to that loan officer. If that makes you feel good and you're comfortable with the situation, then definitely meet with the person.

After you meet with that loan officer, you want have a good feeling. And you want to have answers to these questions:


Are they with a reputable company?
Did they answer your questions?
Did they seem knowledgeable?
Did they explain everything properly?
Remember you are not obligated to use the loan officer your agent refers you. This is your transaction, you can choose whoever you want as long as you fulfill your obligation on your purchase contract.
If you do accept a referral from a real estate agent, find out why they are referring you to that person. You can also ask your agent if they have more than one person they can refer to you. Don't just take a referral from anybody and feel that you have to use that person or that company because that real estate agent told you to. Do your own diligence, do some background checking on the loan officer and find out how long they have been on the business. And most importantly trust your gut and I think you will do just fine.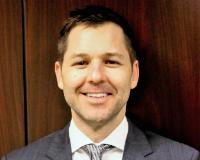 Author:
Sean Safholm BRE#01270334
Phone:
916-920-7000
Dated:
March 6th 2014
Views:
364
About Sean: Sean Safholm started his career in real estate in 1999 when he was going to college to study real es...