Hidden Costs Of Home Ownership To Consider
Once you purchase a home, there are many costs other than your mortgage payment that you will have to budget for. Many buyers, Brokers and Loan Officers do not talk about these monthly expenses or use them in calculating your debt to income (DTI). They are real and you will be paying them once you are the new owner. Do your-self a favor and ensure that you budget these in when deciding on a purchase price and a desired payment.



Garbage
Sewer
Water
Electricity
Gas
Phone
Alarm
Cable
Internet
You will not be able to get away from the basic services in most areas. Water, sewer, garbage are mandatory in most places and the responsibility of the owner. Even if you don't produce any waste or if you have well water, you may still have to pay the fee anyway. These costs can vary and you could be paying $50 or $300.

If you are "off the grid" that's awesome! If not, then electricity and gas are two more bills you may have to pay every month. Some houses are all electric. Some are electric and gas. This is another $100-$500 depending on area, time of year and usage. If you are in a high cost area with lots of sun like California you should look at adding solar to cut down or eliminate your electric bill. Most solar companies now have options to add solar with no out of pocket costs and you could see a drop in payment month one!


Phone cable and internet access are bundled by most carriers and used by a majority of American households. (Well not phone as this is a declining service since mobile phones are taking market share.) Add another $60-$250 per month depending on the services you pick.


For added security you can have an alarm company monitor your home. Or you can go all out and have a complete home automation system that will control lights, Heating, Air Conditioning, as well as door locks from your smart phone. Add another $25-$100 a month.


There are other expenses that can pop up Un-Expectantly and can be costly. In conclusion, there are many costs that you should consider when setting up your complete home budget. These are not meant to scare you from buying a new home. You just need to be aware of them and add them to your budget. It would be a good idea to ask you real estate broker to get a years-worth of bills from the current owner to get a better understanding of the actual costs they have been realizing.


And as always it is smart to have money set aside for surprises!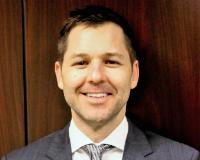 Author:
Sean Safholm BRE#01270334
Phone:
916-920-7000
Dated:
April 7th 2014
Views:
3,385
About Sean: Sean Safholm started his career in real estate in 1999 when he was going to college to study real es...