Mortgage Payments And What They Consist Of
PITI This acronym stands for principal, interest, taxes and insurance. These are four main components that go into a complete mortgage payment.

Principal: this is the original amount that you borrowed. Let's say you borrow $100,000 for a new home. That is the original principal amount. This needs to get paid back based on the term of your note. In a fully amortizing mortgage payment the term is going to include a scheduled amount of payments that will include both principal and interest.

Interest: This is the profit for the person or the entity that is loaning you the money. Lenders like to get their profit upfront on a fully amortizing mortgage the payment is going to include principal as well as interest paid monthly. In most cases.

Taxes: If your loan has an impound account for taxes, this portion of your payment is going to be one 12th of your annual tax bill. Your lender is going to collect this on a monthly basis and place it into your escrow account. Your lender will then pay the bill when it comes due two times a year.

Insurance: If your loan is impounded for insurance, this portion is going to equal one 12 of your annual homeowners insurance bill. Just like with your taxes your lender is going to collect this on a monthly basis and place these monies into your escrow account. They will then pay the bill when it is due typically on an annual basis.

Mortgage insurance: If you put down less than 20% on the purchase of your house you may be required to pay monthly mortgage insurance. Although this is not part of the PITI or maybe we should say PITII, It will be collected as part of the payment and will be broken down on your mortgage statement so you can see how much money is going towards this.

HOA dues: Home Owners Association Dues (HOA) dues are not typically included in your mortgage payment or your impound account however you may be purchasing a property that has a homeowners association. You will be responsible for these payments and will have to make them directly to the HOA manager.

Special Insurance: You may have to pay some kind of special insurance If you live in an area that has high fire dangers. Some areas in California for instance require additional coverage. Some insurance carriers will not cover homes in these areas or they will require a separate policy to cover this risk.

Your PITI mortgage payment will vary based on the interest rate that you decided to lock in and if you actually decided to have an impound account for taxes and insurance. If you put down 10% most lenders will allow you to make the choice if you want to have an impound account or not. There are different views on the benefits or disadvantages of having one. Some would rather budget for this and have the money set aside and pay it when it's due. Others would rather not deal with it and let the lender or loan servicer take care of the accounting and bills when they are due. Remember you may have a choice or you may not depending on the loan you are getting.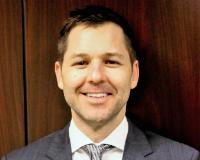 Author:
Sean Safholm BRE#01270334
Phone:
916-920-7000
Dated:
April 26th 2014
Views:
1,866
About Sean: Sean Safholm started his career in real estate in 1999 when he was going to college to study real es...