Sacramento County Neighborhoods Continued Another Park Neighborhood
So far, we have covered East Sac and Land Park now we will cross Freeport Blvd directly to east of Land Park and jump the tracks to explore the Curtis Park neighborhood. Curtis Park is a relatively small area and its boundaries do not appear to be clearly defined or agreed upon, at least not by everyone. One source shows the northerly border as 2nd Avenue while another says it is Broadway. For the purpose of this analysis, I am using 2nd Avenue to the north, Sutterville Rd to the south, Highway 99 to the east and the railroad tracks to the west. See map below.



Like East Sac and Land Park, this neighborhood is recognized for its charming older homes and like those neighborhoods it had a wide range of values during the twelve month period ending 7/31/14: $133,000 low and $875,000 High. There were only approx 61 homes sold during the period or about 39% of the number sold in Land Park during that same period. The average sales price was $432,223 and the median price $410,000, which is not too far off from the Land Park and East Sac numbers. Here is the breakdown of the sales by number of bedrooms and Square feet:

27 two-bedroom homes with an average of 1,155 sq ft – Average price $328,367
22 three-bedroom homes with an average of 1,676 sq ft – Average price $485,009
12 four-bedroom homes with an average of 2066 sq ft – Average price $569,125

This relatively quiet neighborhood will be transformed in the not to distant future with the development of approx 70 acres that once was a Union Pacific rail yard. The new development, dubbed Curtis Park Village, will include new single-family residential, multi-family residential, senior housing, several thousand sq ft of commercial space and an additional park. To view the proposed site layout and read the Sacramento Bee article about the dispute over the size of the park you can visit Sacbee.com

Let's take a look at the median price graphically over the twelve month period ending 7/31/14:



Here are the numbers compared with Land Park, East Sac and all of Sacramento County: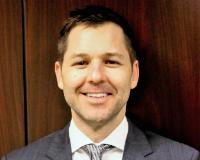 Author:
Sean Safholm BRE#01270334
Phone:
916-920-7000
Dated:
September 1st 2014
Views:
236
About Sean: Sean Safholm started his career in real estate in 1999 when he was going to college to study real es...