THE FIRST SACRAMENTO SUBURB
In 1887 real estate developer, Edwin Alsip subdivided 230 acres southeast of the City of Sacramento. The main street into the subdivision, providing access for horse drawn streetcars from downtown, was Sacramento Avenue now known as Broadway. The subdivision, which has the distinction of being the City's first suburb, was named after an 8-acre grove of oak trees that later became a neighborhood park. While the park is now known as McClatchy Park, the neighborhood retained the original park's name, OAK PARK. For a more detailed history of the area, I suggest reading William Burgs 2010 article "A Brief History of Oak Park" in the Midtown Monthly magazine.

The current Oak Park boundaries are not well defined and are marked loosely or informally by US Hwy 50 to the north, Stockton Blvd to the east, US Hwy 99 to the west and Fruitridge Road to the south.




This mostly working class neighborhood has seen many economic difficulties and for various reasons has been on a steady decline for decades but thanks to some dedicated, community-minded developers and government support, there is a strong ongoing effort to revitalize the area. With the movement back to the urban core by many homebuyers, the area's proximity to downtown as well as its comparative affordability has made it an option for many. The nearness to the UCD Med Center with its endless supply of resident interns has also been a plus in its recovery providing renters for investment properties.

The average sales price in the area over the 12-month period ending 8/31/14 was $131,687 and the median price $120,000. During the same period prices ranged from $30,000 to $335,000 with highest sale taking place in the area north of 12th Avenue where much of the property renovation and new development seems to be taking place. The breakdown of sales by bedroom units is as follows:

2-bedrooms – 151 sold – average price $113,534 – average sq ft 925
3-bedrooms – 135 sold – average price $143,950 – average sq ft 1,212
4-bedrooms – 26 sold – average price 169,404 – average sq ft 1,533
5-bedrooms – 4 sold – average price $157,875 – average sq ft 2,212
The Sacramento County median price for the month of August 2014 was $270,000 or over 100% more than the Oak Park median at $127,000. The area is definitely one of the most affordable.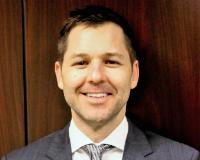 Author:
Sean Safholm BRE#01270334
Phone:
916-920-7000
Dated:
September 12th 2014
Views:
335
About Sean: Sean Safholm started his career in real estate in 1999 when he was going to college to study real es...