What Is Underwriting And When Is This Step Completed
Underwriting: the process of analyzing a loan application to determine the amount of risk involved in making the loan; it includes a review of the potential borrower's credit history and a judgment of the property value.
This is the step after your loan has been originated and processed by the mortgage company. If you are using a mortgage broker they will submit to the wholesale lender that they have chosen to sell your loan to. If you went to a direct mortgage banker or bank they will be the ones that underwrite the loan file. In almost all cases you will not have any contact with the underwriter nor will you even know who they are. They are behind the scenes and with many companies even the loan officer does not have direct contact. They will go over the entire file to ensure that the loan meets the underwriting guidelines for the investor. These guidelines will vary from Fannie, Freddie, VA, USDA or niche portfolio products. Your loan officer would have already chosen the type of loan product at the qualifying stage of the application. So at this point it's already slated for a specific investor. The underwriter can approve the file, suspend it, deny it or make a counter offer. If your loan officer did a good job then this should just be a simple step and an approval will follow.
Once approved there may be conditions that the underwriter has placed on the file. These come in different forms and are know as Prior to approval (PTA), Underwriter to review (UTR), Prior to Docs (PTD), and Prior to Funding (PTF). Once placed on the file the loan processor will work with the loan officer, Title Company, and you the borrower to gather the needed items and submit back to the underwriter to review and clear them.
Once they are cleared, your loan file will be ready for final loan documents to be prepared to sign. :)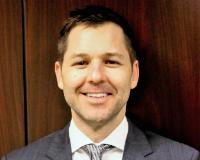 Author:
Sean Safholm BRE#01270334
Phone:
916-920-7000
Dated:
April 8th 2014
Views:
3,583
About Sean: Sean Safholm started his career in real estate in 1999 when he was going to college to study real es...