When Purchasing A Home Much Patience Is Required
I enjoy working with First-Time Homebuyers. They're almost like wide-eyed kids, going to Disneyland. It's so much fun for them to go house shopping. I get excited right along with them. I hope so much for them, that they can end up in the house they fall in love with. But hello, we're in the 20teens, in California. There are many more investors with fists full of green stuff that they can plunk down to "win" in a bidding war.
I'd say, "Prepare for battle!", but that can be a long and arduous task. It entails socking away every penny you can to have your own "fist full". But never fear, if you have patience, you can win!
4 Hints to Patience
Find your Zen
Yes, people are getting properties you want, and not you. I totally get that that is hard to take. But breathe! Try to act like it's ok, because there is another property for you that you will also love. In all of time, that one property didn't just happen to come up for sale right when you were ready. More are either out there now, or they will be.
Pasta test offers
The pasta cooking myth was that if you threw pasta on the wall, and it stuck there, it was done. Not so. It's actually overdone, and sticky. My point here is don't throw a gazillion offers to see which one sticks. If you don't have capital to work with, no amount of offer slinging is going to help. But, if you genuinely love the properties and want to offer, go for it!
Be a dirt stomper
The story of the goat in the well comes to mind. A goat fell in an old well and couldn't get out. The owner/farmer started shoveling dirt in to fill in the well. With every scoop, the goat shook off the dirt and stomped it. He became weary, so much so that he almost collapsed when in only one more foot, he could climb out. He persisted through his agony, and made it out. He never gave up!
Walk into Spider Webs
Do what you can to network. It's not just for landing a new job. Walk into that web of friends and their friends! Tell everyone you're looking to buy a 3 bedroom, 2 bath (change as it applies), for X amount of dollars. Maybe mention what you're planning for financing. They may know someone who would like to sell. You just never know who knows who!

Written By Guest Blogger Michelle Hamilton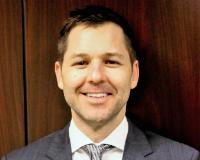 Author:
Sean Safholm BRE#01270334
Phone:
916-920-7000
Dated:
March 22nd 2014
Views:
302
About Sean: Sean Safholm started his career in real estate in 1999 when he was going to college to study real es...