Will The CalPERS Home Loan Program Ever Come Back
One of the greatest programs for 100% financing was the CalPERS Member Home Loan Program. This was a program that was available to members of the CalPERS Retirement system, including state of California employees, many county employees, municipality employees and employees of other agencies. The program allowed for 100% financing, where the down payment came as a personal loan secured against the retirement account that would allow the members to get in to the property with little to no money out of their pocket. It was a great program that I used for over 10 years to help thousands of people get in to a property and refinance for better terms. It's now been almost 4 years since the program was suspended and we still haven't heard any news from CalPERS that they are going to bring the program back. Our hope is that they reinstate the program as soon as possible to allow for CalPERS members to once again be able to purchase properties with no money down with great terms. There are some great programs that are available to all CalPERS members who qualify. Here are some great loan programs that may help members attain home ownership:

CHF Platinum™ Grant Program. This program is a grant that does not need to be paid back. It is not a lien on the property and has no payments. Its free money! CHF Platinum allows for either 3% or 5% grant on both Conventional and FHA insured first loans. The interest rates are set daily be the direct lenders who are approved to offer the program. Some lenders will also offer this program however they will be selling the loan directly to one of the approved lenders. The direct lenders will have different guidelines. For instance a direct lender can offer the program down to a 620 Credit score while a correspondent lender will have a minimum credit score of 640. The direct lender will have higher debt to income ratios as well.

CalHFA California Housing Finance Agency. This California state wide government agency has many programs to assist first time home buyers with both down payment and closing costs. Some are first mortgage products and others are 2nd mortgage programs designed to go behind conventional and FHA insured first liens.

First Mortgage Programs:
CalPLUS FHA Loan Program The CalPLUS FHA program is an FHA-insured loan featuring a CalHFA fixed interest rate first mortgage. This loan is fully amortized for a 30-year term and is combined with the CalHFA Zero Interest Program (ZIP) for down payment assistance only.
CalHFA FHA Loan Program The CalHFA FHA program is an FHA-insured loan featuring a CalHFA fixed interest rate first mortgage. This loan is fully amortized for a 30-year term and can be combined with either the California Homebuyer Down payment Assistance Program (CHDAP) or the Extra Credit Teacher Program (ECTP).
Down Payment Assistance Programs:
California Homebuyer's Downpayment Assistance Program (CHDAP)
This program Offers a deferred-payment subordinate loan in the amount of (3%) of the purchase price or appraised value, whichever is less to be used for down payment and/or closing costs.
Extra Credit Teacher Home Purchase Program (ECTP)
This Program intended for eligible teachers, administrators, classified employees and staff members working in high priority schools in California. Offers a deferred-payment junior loan of an amount not to exceed the greater of $7,500 or 3% of the sales price or in CalHFA-defined high cost areas an amount not to exceed the greater of $15,000 or 3% of the sales price. Assistance can be used for down payment.
As a home buyer you do not need to do all the research for each program yourself. You should contact a local lender that offers all of these programs. They will guide you through this process and find the programs that are right for you and your situation. Programs come and go all the time as well as the funding for these programs. The best way to ensure you get to take advantage of these is to contact a lender as soon as possible.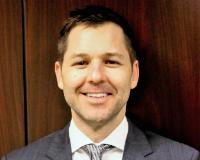 Author:
Sean Safholm BRE#01270334
Phone:
916-920-7000
Dated:
May 18th 2014
Views:
1,115
About Sean: Sean Safholm started his career in real estate in 1999 when he was going to college to study real es...